Laser Hair Removal in Levittown, Long Beach, & Oceanside, NY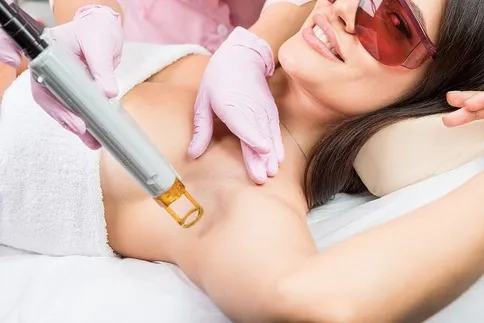 We provide hair laser removal for all different skin types and tones. We achieve this by having two distinct lasers: 1064 nm Nd:Yag, for darker skin tones, and the Alexandrite Gentle Lase, for lighter skin tones.
Through the use of highly concentrated pulses of light, we are able to heat up and destroy hair follicles quickly with little to no discomfort.
Since hair grows in cycles, laser hair removal will require multiple treatments in order to target as much of the unwanted hair as possible. After your first treatment, the hair that we treated will fall out within one to three weeks. With every treatment, you will start to notice less and less hair growing back in. However, you will want to keep up with your treatment sessions to make sure that you get the most successful hair reduction possible.
For more information about Laser Hair Removal, or to schedule an appointment, Call (516) 766-0345 please contact one of our three office locations in Oceanside, Levittown, or Long Beach today.